PROFESSIONAL BACKUP
Professional Backup protects your organization's computers, servers, and proprietary databases from data loss with automatic, universal cloud backup, starting at DKK 125 per month. The service comes with 24/7 "white glove" customer support. Server modules like VMware, Hyper-V, and ShadowProtect are available at DKK 68 per month per server.
About Versions


Our software checks for file changes continually. When you save a file we detect it and copy it to our servers. The difference between how you save it and how we save it is this: you keep only the new version saved, but we keep both the newly saved version and all previous ones.
This is invaluable if a file is corrupted or attacked by a virus. You can rescue an earlier version of the file, usually with minimal loss of information. Keeping every new version doubles, triples, quadruples etc. the amount of data saved on our servers with each version, but it's a vital part of your service.
What Separates Professional Backup?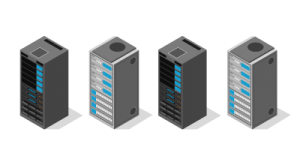 With 24/7 "white glove" support and volume priced data that goes as low as 10 cents per GB, Professional Backup the most comprehensive program of its kind.  Our IT staff will evaluate your backup and restore needs from top to bottom and ensure your organization can get back up an running quickly after data loss of any magnitude.  We'll work with you to identify the data your organization needs to get back up and running quickly and create a backup set that allows for rapid restore of your most important daily routines.  With server pro you can rest assured one of our IT pros is at your service when you need us.
Professional Backup
Unlimited computers & servers
Supports universal server operating systems
NAS and network share backup
Limitless, Pay-as-you-go Cloud Storage
VMware & Hyper-V backup
Redundant local backups
Automatic & continuously synced backup
Anywhere, remote file backup and restore
Multiple data centers & redundant servers
Military grade 256-bit encryption prior to backup
Friendly, U.S. based support
24/7 Hosted copy of your server available
Managed Cloud hosting available
Compare Products
Storage
Unlimited
Starting at 200GB, increase by 100GB increments
Unlimited average monthly usage metered
Unlimited
Price
DKK 595 per year
Starts at DKK 1.700,- per year
Starts at DKK 125,- per month, pay only for the data you use
Starts at DKK 44,- per month
Additional Drives
OS drive only
Any hard drive
Any hard drive
Cloud only
Supported Operating Systems
Windows Only
Windows, Linux and Mac OS
Windows, Linux and Mac OS
Windows, Cloud
Network and Attached Storage (NAS) Drives
Cloud to Cloud backup
with hosting
Initial Data Load via Courier (Seed Load)
DKK 640,-
DKK 640,-
DKK 640,-
Expedited Recovery via Courier (Seed Restore)
DKK 640,-
DKK 640,-
DKK 640,-
Video media files Backup
HIPPAA, GDPR, GLBA, FERPA Compliant 
Install Service (remote)
DKK 300,-
DKK 300,- per server
DKK 300,- per server
DKK 300,-
Preferred 24/7 Support
DKK 300,- per half hour
DKK 300,- per half hour
Physical and Virtual Machine Image Backup
DKK 1.740,- per year per machine
DKK 68,- per month per machine
Microsoft Exchange Mailbox Backup
DKK 160,- per year per mailbox
DKK 4,- per month per mailbox
Microsoft Office 365 Backup
DKK 160,- per year per mailbox
DKK 4,- per month per mailbox
Microsoft SQL Server Backup
DKK 1.740,- per year per server
MySQL Server Backup
DKK 1.740,- per year per server
Managed Cloud Disaster Recovery
DKK 640,- per month per server
Hosted Cloud Server
DKK 1.280,- per month per server
Virtual Machine Automated Snapshot Backup
DKK 49,- per month per server
Universal Backup
Nordic Backup's sophisticated backup software supports universal server operating systems and universal database backup, giving you complete coverage no matter what your business application. Our skilled technicians can create a custom solution for your proprietary database.
Managed disaster recovery
Rescue your business from downtime due to data loss with bare metal restore, preemptive server virtualization and preferred cloud hosting. No matter what happens to your data, you'll have everything you need to recovery it at award-winning speed.
End-to-end security
With world-class data centers, unbreakable end-to-end encryption, and redundant servers, Nordic Backup keeps even your most sensitive data safe from harm and under wraps. We continually audit and improve our security controls to ensure your data's privacy.
Automatic, continuous backup
We know the value of smart, efficient backups. Our software uses In-File Delta technology to intelligently detect and backup only new and changed files so your storage space efficiency is maximized, and your business never loses a thing.
Volume Cloud Storage
At Nordic Backup we understand your enterprise data is growing continuously and our pricing reduces with volume to meet your needs. There are price breaks as your data grows and all data over 2TB is only 10 cents per GB.
Control at Your Fingertips
Recovering data when, where, and how you need it has never been easier. With remote recovery and previous file versions, you can recover the data you need from anywhere with an Internet connection and restore it to the computer of your choice.
"We have had extremely bad experiences with other backup providers in the past. We had problems with lost data, billing, and customer service. Nordic Backup is the best provider hands down with consistent service and spot on billing."
— Lise Jensen, Erhvervskøling