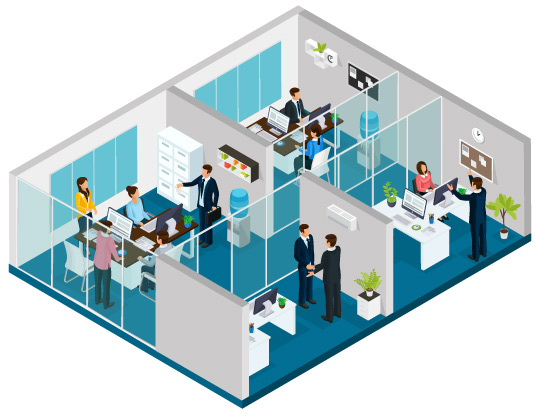 Backing Up Your Law Office
Sound Advice/Real Support
We protect the data of law firms of all sizes. To get started, click the Continue button below and purchase the Small Business Plus plan, our recommended plan for law offices. The plan is scalable for law firms of all sizes.
From there, follow the simple steps in your confirmation email to install the backup software on as many computers as you need. With our small business plans you are not charged for additional computers. Our pro support staff is here to provide assistance. We can quickly remote login to your computer if necessary.
General: Client Privacy
Nordic Backup meets or exceeds all transmission and storage security requirements to satisfy all major compliance industries. When it comes to data backup for law offices, our end-to-end data encryption and secure physical locations ensure that client data remains private.
Data: 500GB
Computers: unlimited
Our law offices store an average of 400GB of data from 6 workstations or devices. With this account you also have room to grow economically. New devices can be added at no cost and data can be purchased in increments of 100GB as needed.
Restore Time: Immediate*
*Provided computers are available, you can start restoring your data immediately with the Nordic Backup software. Our data centers maintain 99.99% up-time so you can rely on your data being ready to go when you are.
Need lightening fast, total system restoration? Add Shadow ProtectShadow protect backs up an image of the entire system that can be quickly restored to working order. You can add it to each computer for $249 per computer (less than 60% of the retail price of $649)..
You can also purchase Preferred 24/7 Support ($249 per year) and have access to our support team around the clock.
Cost: $500/year ($46.67/month)
Small Business 500GB is the ideal product for law offices. The account comes unlimited devices and a generous amount of data. Additional capacity is available in 100GB increments for $100 each.
Recommended Product:
Small Business Plus
Add ShadowProtectShadowProtect backs up an image of the entire system that can be quickly restored to working order. You can add it to each computer for $249 per computer (less than 60% of the retail price of $649). for $249 per computer
Add 24/7 Support for $249/year